PROZYMENIO BREAD WITH FIG JAM
---
Prozymenio bread with fig jam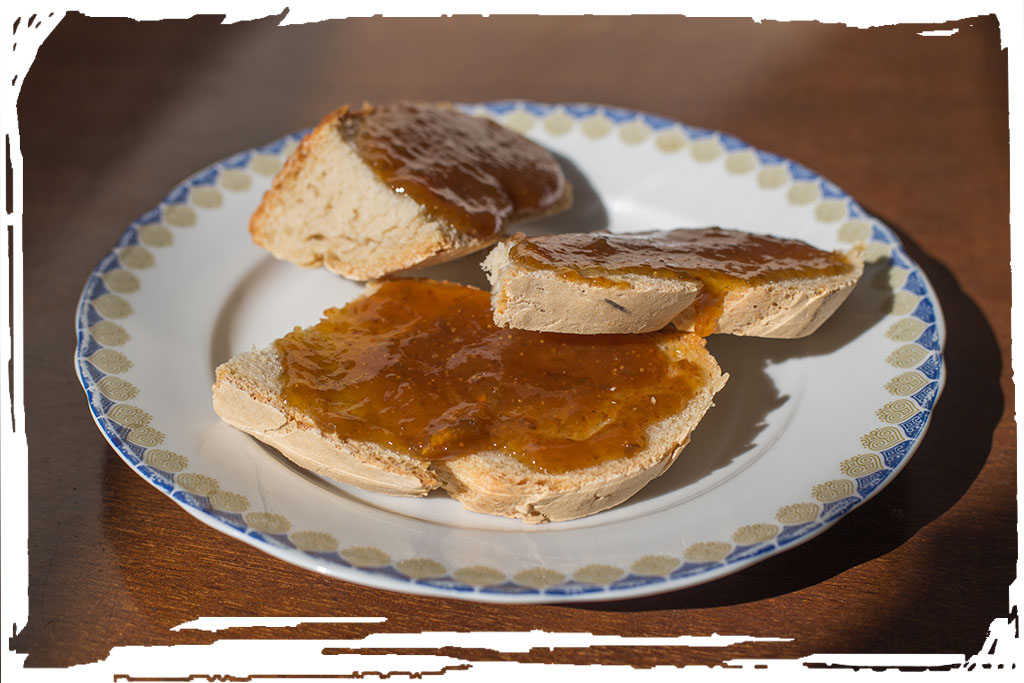 INGREDIENTS
600 g fresh figs
1 1/2 cup sugar
1/2 cup water
1 cinnamon stick
5-6 drops of lemon
Cut the figs into four pieces.
If the peels are thick, you will have to remove them, but if they are soft and thin, then it is better to use the fig as it is.
In a pot add the figs, the sugar and the cinnamon and let them boil over low heat for about an hour.
Mix gently, letting the mixture boil until it thickens.
Add the lemon drops and mix again, shaking the pot and letting the jam boil for another 1-2 minutes.
Bottle the jam, while it's still hot, in sterilized jars, seal them well and turn upside down until it cools.