Moustalevria with walnuts and cinnamon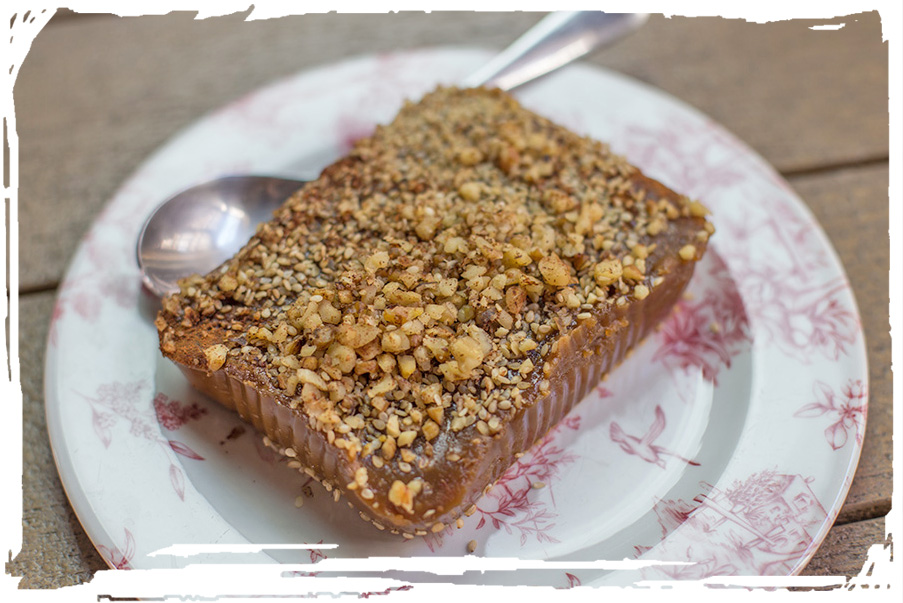 Ingredients
Biological Messinian Petimezi
Water
Flour for all uses
Cinnamon
Walnut, grated
Sesame
Put the petimezi with some water in a large bowl and mix well with a wooden spoon. Divide the mixture in half, into two different bowls. In the first one, put the flour and mix well with a whisk. Match the two mixtures in a large saucepan and mix with the whisk.
Heat the pan, add the mixture and cook over medium heat until it begins to boil, stirring frequently with whisk. Simmer at the same temperature for 40 minutes or until the moustalevria thickens and becomes a thick porridge.
Remove from heat and hand the moustalevria out in shallow dishes. Let it cool down and sprinkle each serving with sesame, cinnamon and walnuts.