Fried Anchovies with lemon sauce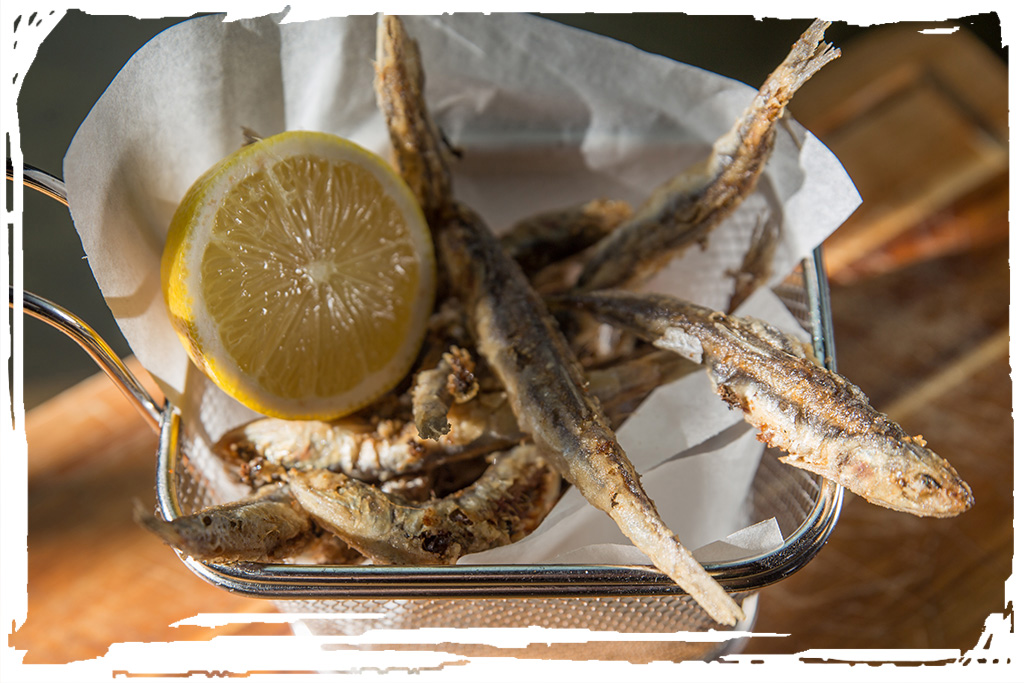 Ingredients
Fresh anchovies
Salt
Flour for frying
Extra virgin olive oil PDO Kalamata
Lemon
Clean the anchovies, by cutting their heads and removing the offal.
Wash them out well, then drain them and season them with salt.
In a pan heat the oil, flour the anchovies, shake them to lose the unnecessary flour and fry them until their colour gets light brown.
Serve immediately with lemon sauce.